Welcome to Symberity
Symberity is a multi-disciplinary online marketing & omnichannel e-commerce retail consultancy. Our expertise spans web design & development, SEO, paid search, display, third party platform selling, attribution, email, social media, influencer and affiliate marketing. Since our foundation over a decade ago, we have strived to bring in the very best people and relentlessly push ourselves to enhance our expertise through an unwavering commitment to lifelong learning.
How do you compete against a true fanatic? You can only try to build the best possible moat and continuously attempt to widen it.
Warren Buffett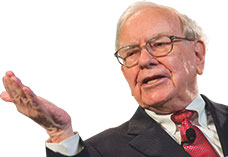 At Symberity, we are the fanatics and we use that relentless passion for what we do to drive competitive advantage for our clients. Symberity is a fusion of the words symbiotic and prosperity because we know that our success depends on that of our clients.
Proud to Work With Some of the World's Most Innovative Companies